MATRIX: For The Ultimate Hair Care Experience
If you've heard about the haircare brand Matrix, you'll agree it's more than just a brand; it's a hair care experience. The brand truly lives up to its name, offering a matrix of innovative products catering to every hair type and concern. Founded by Arnie and Sydell Miller in 1980, this US-based hair care brand offers a wide range of products, including oils, shampoos, conditioners, masks, serums, and more.
And whether you're battling frizz, seeking volume, or trying to revive damaged strands, Matrix has the perfect solution. Cutting-edge technology and innovative formulas are what sets Matrix apart.

"Cutting-edge technology and innovative formulas are what sets Matrix
apart."
What's also commendable about the brand is its commitment to sustainability, with products that are good for your hair and also for the planet. The brand's vision is to minimize its impact on the planet at every touchpoint - from its offices and salons to its formulas and packaging. Developed for and marketed primarily to hairstyling professionals, the brand is now part of the L'Oreal USA Professional Products Division.
And with a diverse product line that caters to all hair types, hair care needs, and more, Matrix has made a name for itself as the go-to brand for hair enthusiasts everywhere. Let's look at some of their top performers.
TOTAL RESULTS A Curl Can Dream Shampoo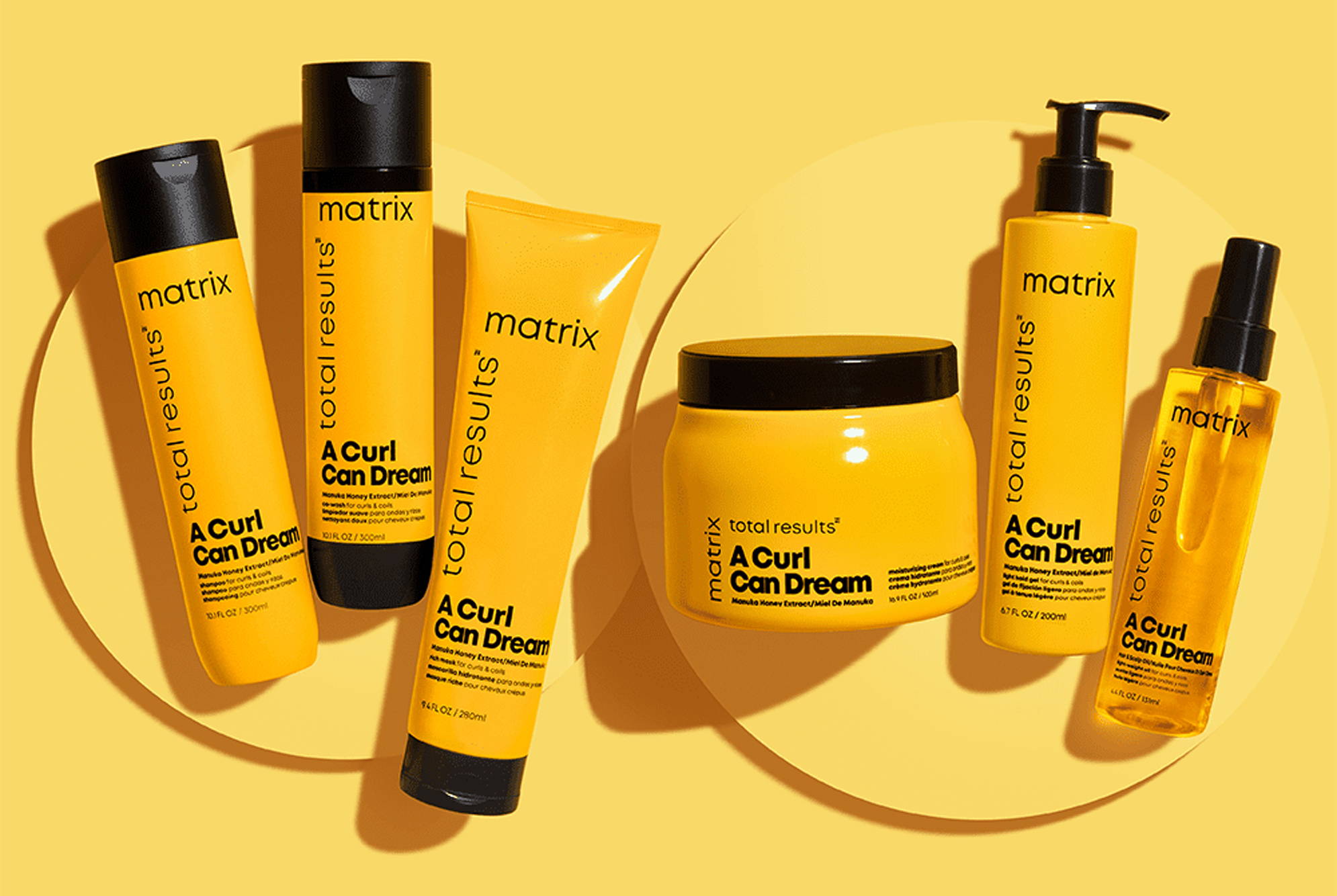 The ultimate dream come true for all curly-haired individuals out there, A Curl Can Dream is a powerful deep cleansing shampoo that effectively removes buildup while preserving your gorgeous curls or coils. Two years, 500 hours of curly hair education, and 50 formula iterations on over 300 models is what it took the Matrix team to finally lock down on the perfect formula.
Formulated using Manuka Honey Extract, this gently scented hair product lathers away dirt and impurities and revitalizes your curls, leaving them soft, bouncy, and full of life. With only the good stuff and no harmful silicones, parabens, or paraffins, A Curl Can Dream Shampoo will infuse your curls with a new lease of life.
TOTAL RESULTS A Curl Can Dream Lightweight Oil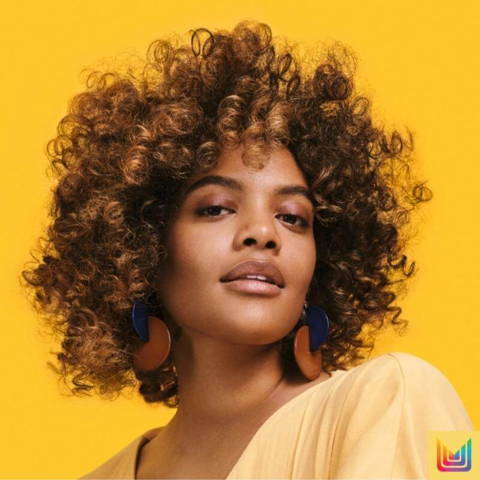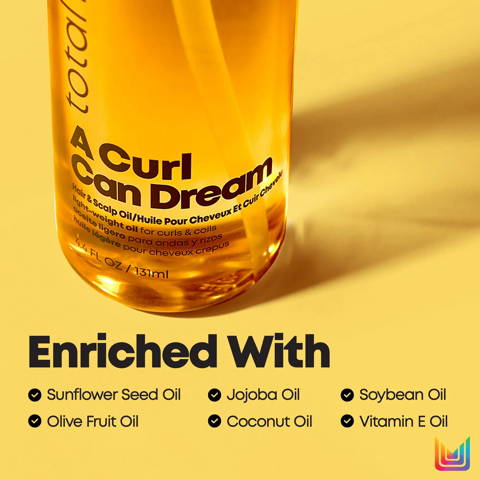 Looking for an elixir to add that magical sheen to your curls and coils? Check out A Curl Can Dream Lightweight Oil. Infused with the potent goodness of sunflower seed oil, it adds shine and definition to your curls and coils, making heads turn your way. And that's not all. It also nourishes and moisturizes, leaving your curls feeling soft and healthy.
The silicone-free, vegan formula oil is gentle on the hair and makes hair management easy minus any flaking or crunch. And since it does not weigh your hair down, it's perfect for daily use. Make dull and lifeless curls come alive with Matrix A Curl Can Dream Lightweight Oil.
TOTAL RESULTS A Curl Can Dream Rich Mask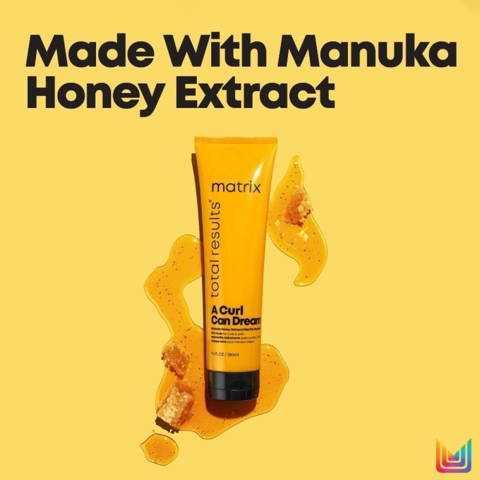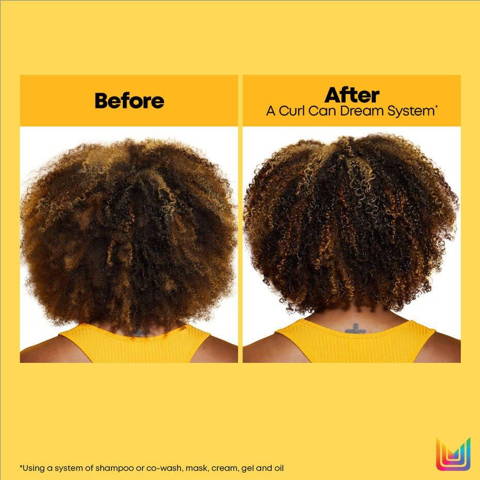 This deeply hydrating hair mask works wonders in preserving the patterns of curls and coils. Infused with Manuka honey extract, the Curl Can Dream Rich Mask acts as a humectant and adds more moisture to the hair.
Fragranced with rose peony and sea salt and free of silicones, sulfates, parabens, mineral oil, petrolatum and paraffins, the mask adds an excellent touch of heightened definition to curls and intense coils.
TOTAL RESULTS Dark Envy Shampoo & Conditioner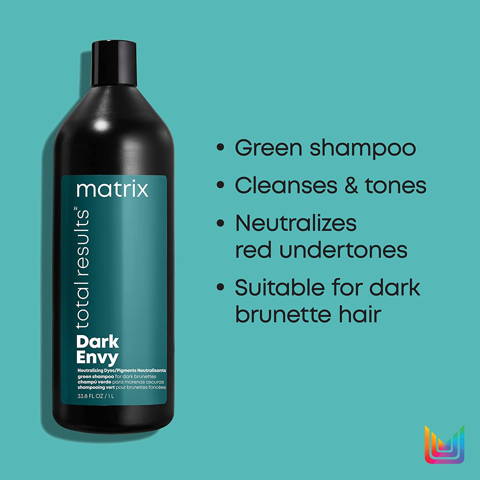 Looking to neutralize those red hues? Now you can effortlessly and flawlessly enrich dark bases with Matrix's deeply hydrating Dark Envy Conditioner. So, neutralize those red undertones in virgin and dark or dark brown hair color.
Enjoy the signature fragrance of citrus, jasmine, and cedarwood as the moisturizing conditioner works its magic to leave you with perfectly manageable, radiant tresses. This conditioner is best used with the Dark Envy shampoo.
MATRIX Pro Solutionist InstaCure Leave-In Treatment
Notice intense cuticle damage? Try the InstaCure Leave-In Treatment. The preferred choice to cure damaged cuticles in over-porous hair, this gently conditioning, oil-free formula can tame the unruliest of hair.
It is great for hair repair and also works well to improve perm and color results, leaving your hair glossy and full of life.
TOTAL RESULTS High Amplify Flexible Hold Hairspray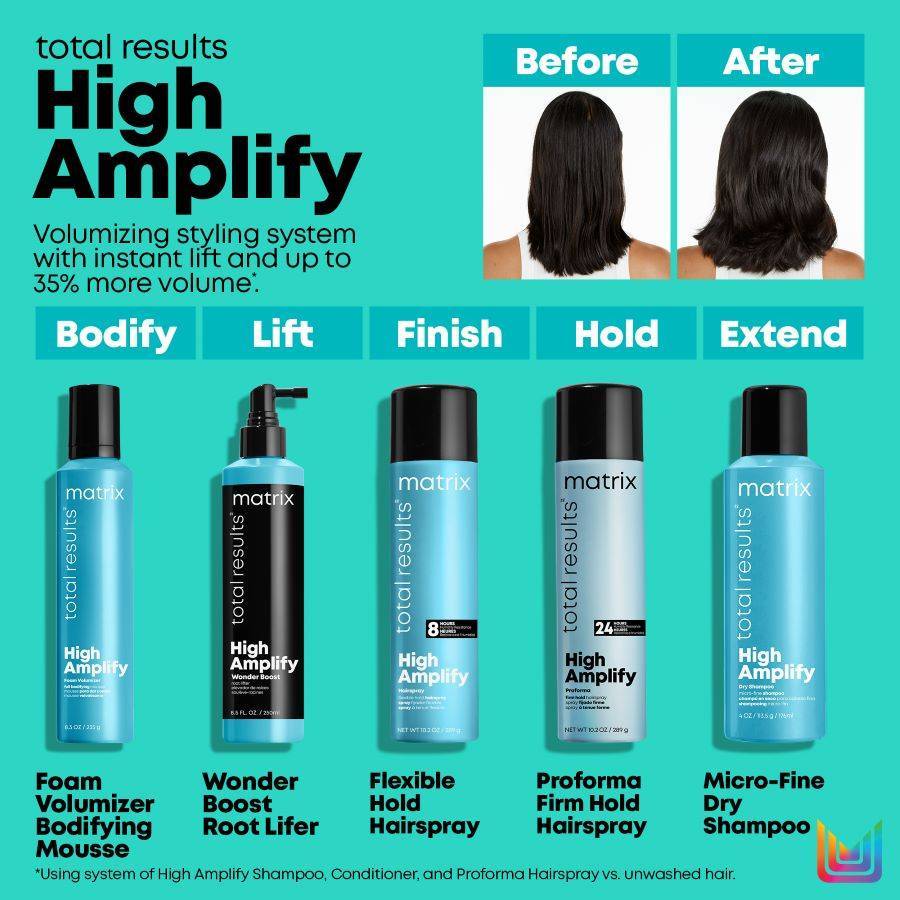 Matrix's TOTAL Results High Amplify Flexible Hold Hairspray promises continuous lift and gives a bounteous volume of up to 35%.
The strong-hold hairspray leaves hair static-free while protecting it from humidity. It is easy to clean out and leaves zero buildup.
Previously known as Amplify, the hairspray is silicon-free and uses proteins for that added boost to leave you with radiant, voluminous tresses.
It works best on dry hair. For a full-bodied look, lightly finger-rake and air-dry hair.
TOTAL RESULTS Instacure Tension Reliever Scalp Serum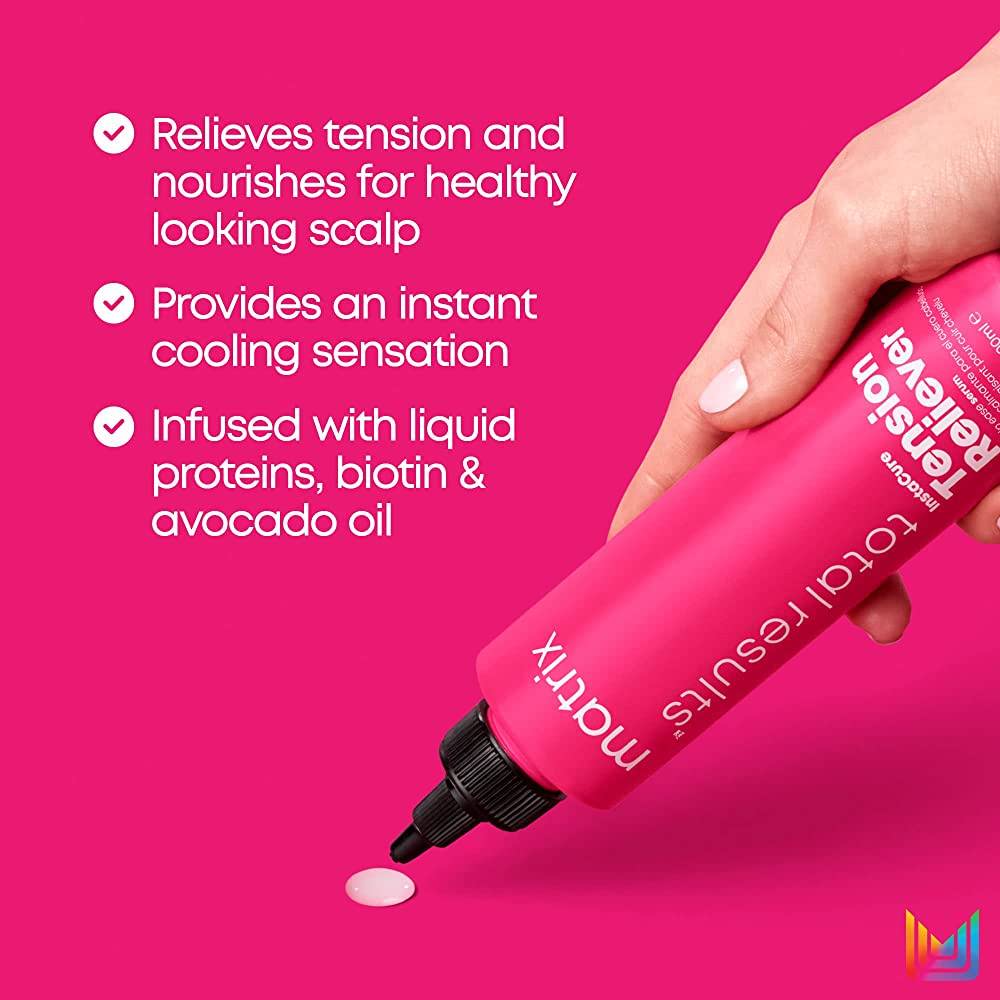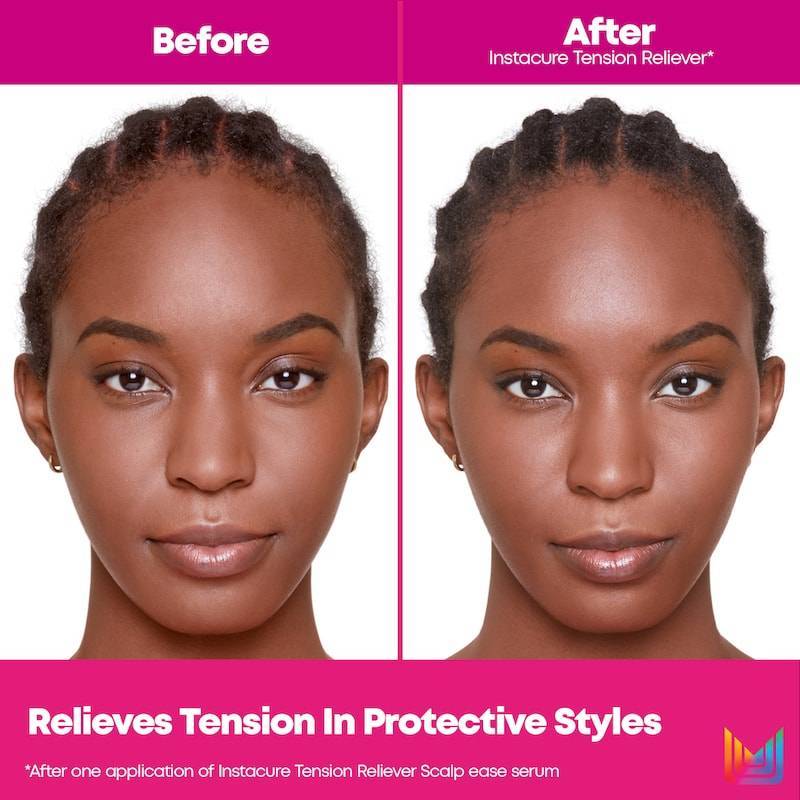 Matrix's TOTAL Results Instacure Tension Reliever Scalp Serum is the savior for tight hairstyles that leave your scalp feeling stressed and irritated.
The leave-in formula results in a lasting cooling sensation while nourishing the scalp without buildup or flaking. Developed without silicones, parabens, and sulfates, the serum brings relief to your scalp, leaving you feeling refreshed and revitalized. Say goodbye to tension and discomfort with this innovative serum that's sure to become a staple in your hair care routine.
TOTAL RESULTS Unbreak My Blonde Bleach Finder Shampoo
Developed especially for blonde hair, TOTAL RESULTS Unbreak My Blonde Bleach Finder Shampoo works to protect the hair before tinting. Preventing unwanted stains, the product turns pink if it detects lighter particles. The shampoo contains citric acid which helps in bleaching the hair, strengthening the fiber and revitalizing hair, leaving it soft and smooth. It works best when used with other products in the Unbreak My Blonde product line.
TOTAL RESULTS Brass Off Neutralization Mask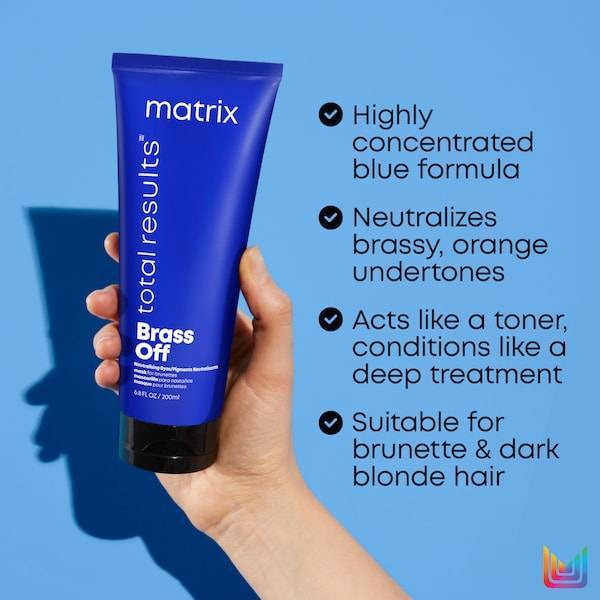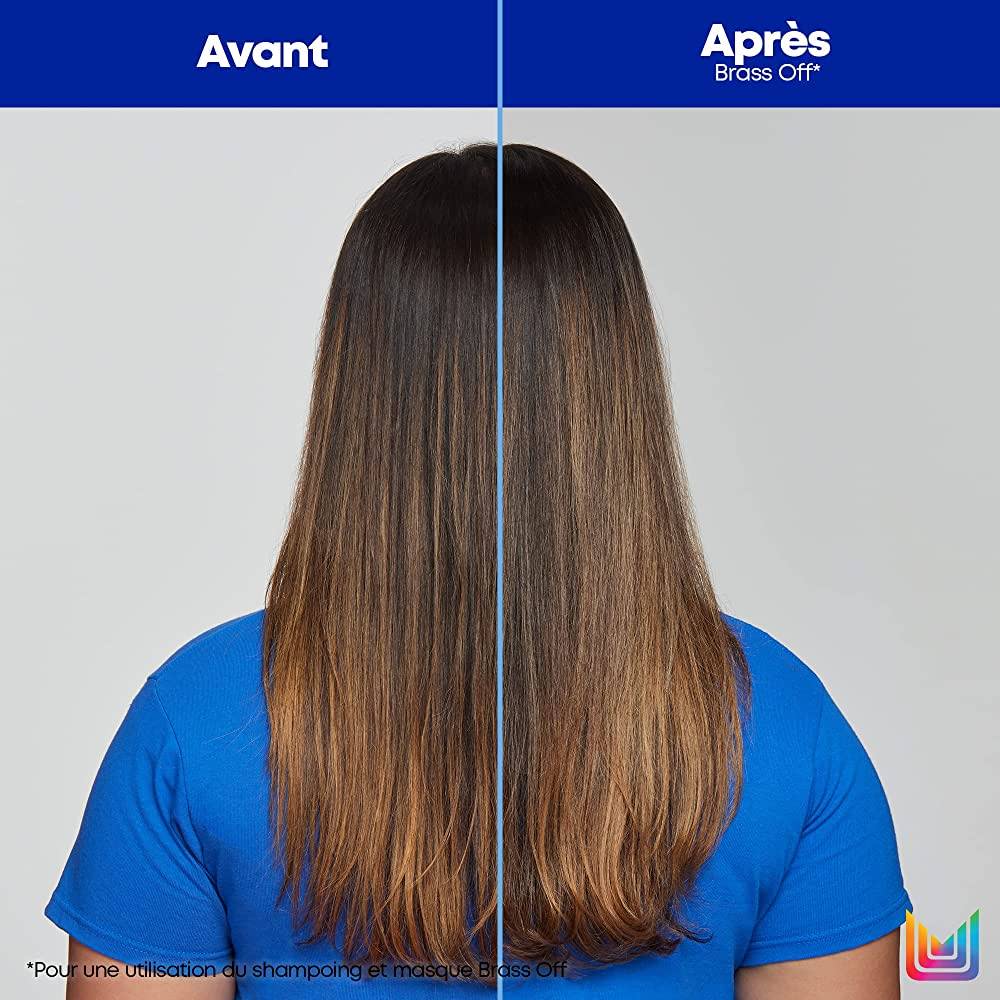 The Brass Off Neutralization Mask is the go-to solution to neutralize brassy, highly pigmented blue-violet tones or orange tones and helps maintain lightened hair. It works wonderfully to protect fragile hair, with up to 10X less breakage. The ultra-rich formula allows for precise application while boosting hair shine. It is best suited for color treated, natural hair.