ALURAM: Beauty Beyond Compromise
The Benefits of Coconut Water

What do you really know about coconut water? How does it deserve the name 'nature's most perfect water'? And why is it such a prized ingredient? Well, in spite of its name, a coconut is not a nut at all, but a fruit. Coconut fruits grow on large palm trees in fabulous sunny environments, - one reason why that beautiful fragrance evokes feelings of holiday happiness in all of us. But what is coconut water? It is simple, yet so powerful. We find coconut water right in the centre of the young, green coconut. Its natural function is to nourish the growing fruit, meaning that it is chock full of goodness. In fact, if we left the fruit to mature, the coconut water would be responsible for making the rich juicy white coconut flesh of the ripe fruit. Amazing. It takes months – seven months to be precise - for a coconut to mature before it can be harvested for its water. And as each coconut yields only just about half a cup of water, it's no wonder that coconut water is such a precious and prized commodity of a beauty ingredient.

Aluram Products – Beauty Beyond Compromise

Aluram is proud to be part of United Hair Care. A family-owned manufacturer with over thirty years' experience, devoted to a clean, plant driven approach, they have distilled hair care to its simplest and most beautiful form. With the Aluram ethos, 'beauty beyond compromise', Aluram are passionate about bringing the benefits of their research and development of products using pure coconut water to TBBS customers.

Not only are all of their products infused with the purest coconut water, but they also contain marula oil – another incredible natural ingredient which is magically rich in oleic and omega fatty acids. The marula oil blankets the hair with a protective beauty layer of nutrients and antioxidants.

Aluram have the ability to transform our hair, but also make our hearts feel good. Why? Because their business is also free from animal cruelty, their products are vegan and contain neither parabens nor sulphates. Talk about pure! So let's delve a bit more into coconut water. What are the top three benefits, and how can Aluram hair products bring us to our purest, shiniest selves?

Benefit 1: Moisture Without Heaviness

Coconut water has amazing hydrating qualities as well as being a highly effective cleanser. Coconut water has the added benefit that it does not contain excess oil as it naturally moisturizes. Hair professionals and cosmetologists have long agreed on the considerable benefits of deep hydration to both health and beauty. But how can the introduction of coconut water bring such huge benefits? Well, when the water is extracted straight from the heart of the coconut, it is a rich, hydrating elixir, teeming with electrolytes, amino acids, vitamin C and potassium. These nutrients provide huge strength and maximum shine to hair. And we all want that! So naturally, coconut water, along with marula oil is the top choice for Aluram products. Try Aluram Moisturizing shampoo and conditioner for a pampering coconut treat that gives you hair that glows from the inside out.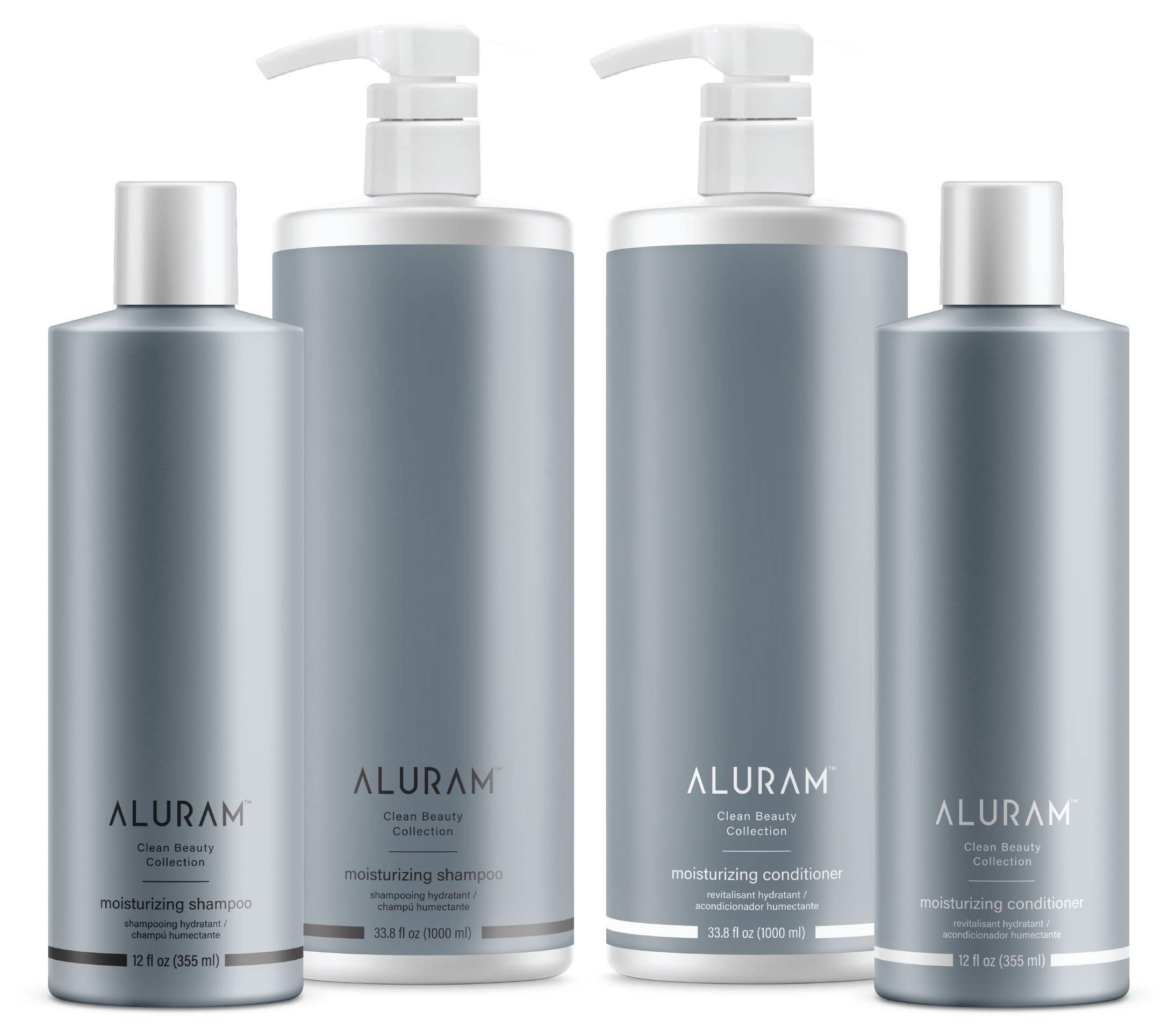 Benefit 2: Shaping Up Hair

Coconut water contains amino acids, potassium and electrolytes and these can be a great help to hair that needs work to bring it into its best shape. We want our hair to be beautiful and, more importantly, to be with us for a long, long time. So daily care is essential if we want to protect hair from harm and keep it looking and feeling its tip-top best. The presence of potassium and electrolytes in coconut water can be a great source of first aid to hair that needs some TLC after exposure to the elements, heated styling and other aggressors. We can build up our hair and keep it in its prime with alluring Aluram products that are not just kind and pure but also kick ass when it comes to fabulous results. Why not try Aluram's styling products? These include Smoothing Cream, Volumizing foam, Finishing Spray, Shine Serum and Styling Cream. Select the best for every styling stage.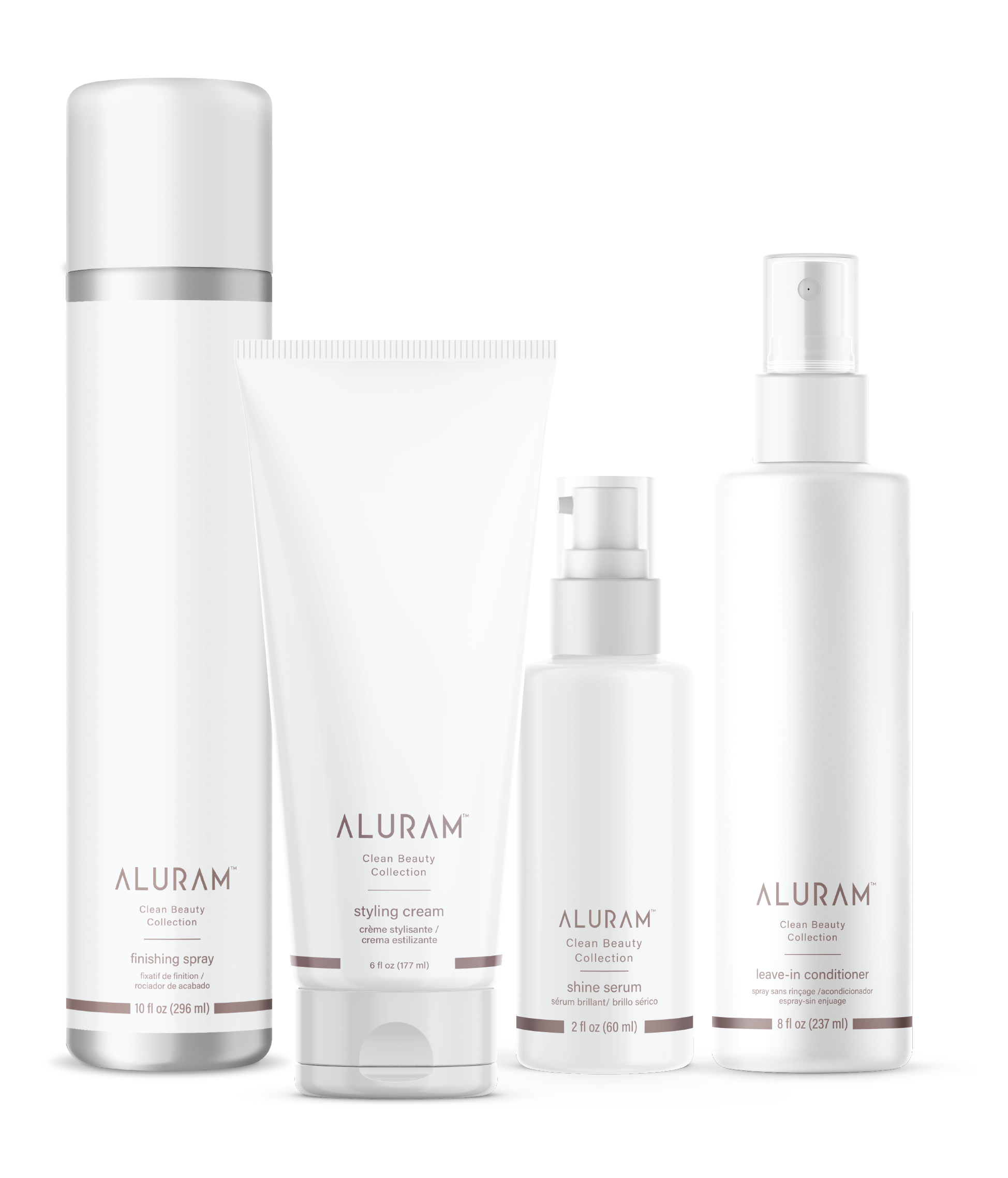 Benefit 3: Finding The pH Balance
Coconut water has so many benefits, it's been hard to choose just three, but here is the third one: coconut water is outstanding at helping to balance pH levels. With the pressures of every-day living, not to mention very frequent washing and styling, hair often becomes stressed out and dull. The pH balance can easily run off-kilter. So why not treat those tresses to a daily dose of Aluram coconut and marula oil goodness? Go on – you deserve it and your shimmering hair will thank you!
Unleash your coconut goddess with the Daily Shampoo and Conditioner – or treat yourself to the leave-in conditioner for that extra vavoom pamper. Are you ready to experience the results of using modern, clean and plant-driven products that allow for 'beauty beyond compromise'? Take a look at the full range of Aluram products here.

Sample Block Quote
Praesent vestibulum congue tellus at fringilla. Curabitur vitae semper sem, eu convallis est. Cras felis nunc commodo loremous convallis vitae interdum non nisl. Maecenas ac est sit amet augue pharetra convallis nec danos.
Sample Paragraph Text
Praesent vestibulum congue tellus at fringilla. Curabitur vitae semper sem, eu convallis est. Cras felis nunc commodo eu convallis vitae interdum non nisl. Maecenas ac est sit amet augue pharetra convallis nec danos dui. Cras suscipit quam et turpis eleifend vitae cosmopolis. Donec nec elementum odio, quis consequat eros. Integer accumsan eu dolor vitae volutpat. Integer elementum vestibulum erat at dictum. Mauris ornare nisi vitae odio elementum porttitor. Vestibulum ornare odio id quam pellentesque tristique
0 comments